Introduction to Primavera P6 Professional
So you want to learn how to schedule? Our Introduction to Primavera P6 course is where you'll get started learning how to build project schedules in Primavera P6. There's lots to learn about Primavera and this is where you'll learn the steps and the process of building schedules in P6 from the ground up. We'll take your through creating your first project, adding WBS and Activities and linking it all together. You'll be building your own schedules in no time!
Course Materials
Course Progress
Course Content
User Reviews
Thomas Presnell
4 months ago
The course explains each step succinctly and the course format allows for a comfortable tempo.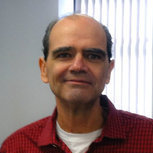 Jeffery Lewis
7 months ago
I am really excited about what I learned in the first lesson. And Instructor Michael is Fantastic!
Grayson Hodgson
7 months ago
Lessons 7 and 8 were informative for me.
Very thorough. The basics are well explained. I feel comfortable that i learned the fundamentals and I'm ready to learn more.
Share This Course