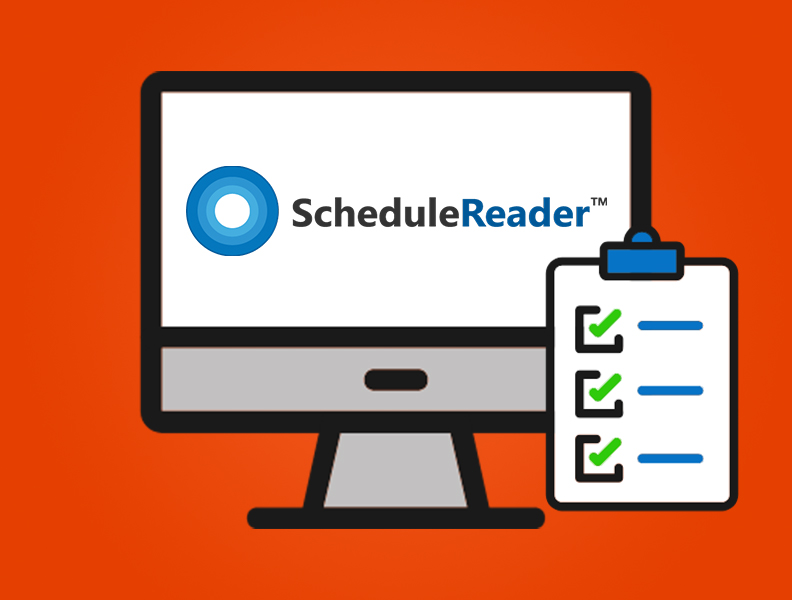 I've been a fan of PrimaveraReader (or now ScheduleReader) for a quite a while. SchedulerReader is a truly great XER file viewer that fills many gaps for organizations using Primavera P6 Professional planning & scheduling software. More on that in a second.
Last month, PrimaveraReader underwent a complete rebrand that had it move away from referencing the name "Primavera". Not surprisingly, the tool was renamed ScheduleReader which stays consistent with its' sister tool ProjectViewer, a file viewer for Microsoft Project files.
It could be that ScheduleReader was making waves and perhaps a rebrand was inevitable. Not 100% sure myself, but I like the new name. It leaves the ScheduleReader development team open to moving forward in a wider arc if it so chooses.
6 Helpful ScheduleReader Features Missing From Primavera P6 Professional
Since I'm an outted fan-boy, I thought I would share with you some of the features of ScheduleReader that I find give the most bang for the buck. Before I do, please note that I don't endorse many products, but I do endorse ScheduleReader and Plan Academy is a partner reseller.
These are typically features or things I can't do in Primavera P6 itself. So ScheduleReader fills in some big gaps and can really make life a lot easier for the lowly Primavera P6 project scheduler.
Let's get to it.
#1 Auto-Filter in Columns
If you're like me, you love to click that Filter button on the Data tab in Excel.
You know, the one that makes your column headers into dropdown lists you can filter with?
That feature is called AutoFilter in Excel. And ScheduleReader has it too.
Just click the Auto-Filter button on the Activities toolbar in ScheduleReader to turn the feature on.
You'll see a filter icon appear on every column header. Click any column's filter icon to Autofilter data in that column.
#2 ScheduleReader is Fast
I'm a busy guy. My time, like yours, is precious.
I live in an on-demand world.
I want what I want…and I want it NOW!
I don't want to have to wait. Not even 10 seconds!
This applies to everything in my life, ESPECIALLY when opening XER files.
I can't tell you how often I've imported an XER file into P6, only to find that it's the wrong one. AND I had to wait 20 seconds or more to import it.
What a drag!
And then there was that awful POBS bug in P6 v15 that had some users waiting 20 minutes just to import an XER file! (Glad that was fixed).
ScheduleReader opens XER files in a the blink of an eye, something I greatly appreciate.
I can quickly peek inside to see if I've got the right file and there's no time lost.
Check out this comparison of opening an XER file in ScheduleReader vs Primavera P6 Professional.
There's just no comparison here on speed.
ScheduleReader, for me, becomes an invaluable for this feature alone.
I just don't like waiting and wasting my time.
#3 Open Multiple Projects Side-by-Side
It took me a while to discover that Windows could run multiple copies of ScheduleReader at the same time.
This is exactly what we do with Excel or Word; we open multiple documents, each in its own window.
While Primavera P6 Professional does let you open many projects at the same time, the layout of the projects is such that they are listed one after the other, all on the same screen. There is no separate windowing.
And because there's no separate windowing, you can't ever do a side-by-side comparison of 2 projects while working in Primavera P6.
Well you can do side-by-side comparisons with ScheduleReader.
When you install ScheduleReader, you can make it the default windows application for opening XER files. (You can actually do this at anytime.)
Once this is done, you're free to open as many XER files with ScheduleReader as you like. Each one will open in a separate window.
This video shows how to do it step by step.
#4 DCMA 14-Point Analysis
In case you're not on top of what DCMA 14-point analysis is, it's a great check that verifies the integrity of your schedule (much more on that here).
More and more these days, schedulers are being tasked with not just building a timeline, but ensuring that a project schedule is accurate, detailed and adhering to best practices.
A good idea is to run a check on your schedule, like the DCMA 14-point analysis which digs into proper relationships, lag, total float, long durations and much more, ensure your project was properly built.
Primavera P6 EPPM will let you run this analysis on your project, but not Primavera P6 Professional (not sure what the difference is? I explain here).
ScheduleReader Pro will also let you run a DCMA 14-point analysis on your project.
BTW: ScheduleReader Pro is a premium version of the tool that costs about $100 more, but includes quite a few reporting features. A comparison of ScheduleReader Standard and Pro is over here.
SchedulerReader Pro's 14-point analysis is really nice. The graphical report makes it easy to see what's working for my project at a glance.
There are further reports to help me dig into any issues.
Here's ScheduleReader's Constraints Metrics report:
There's also an Activity Metrics report:
And a great report Relationship Metrics:
These reports look so good, you could just grab them and drop them into a monthly progress update report.
There's also the ability to create some custom reports. However I think there's still some work for the people at Seavus to do here, so I'll simply mention it for now.
#5 ScheduleReader runs on Mac and OS X
Lastly, it's nice that ScheduleReader is supported on OS X.
It's not like OS X hasn't been around a good long time now but we still see a lack of support for it with apps like Primavera P6 and even MS Project.
So if you're an Apple fanatic, you can still view your P6 XER files using ScheduleViewer.
Wrap Up
ScheduleReader is such a simple tool but effective tool, that I recommend it for all P6 users. I even incorporated ScheduleReader into my new Advanced P6 Schedule Building for Contractors course, where we use it to examine a preliminary schedule that we convert into a detailed baseline project. (BTW: we're running it again in January 2019)
ScheduleReader just helps with the Primavera P6 workflow.
ScheduleReader so far has had many releases per year and I'm excited to see what features the folks at Seavus are going to release next.